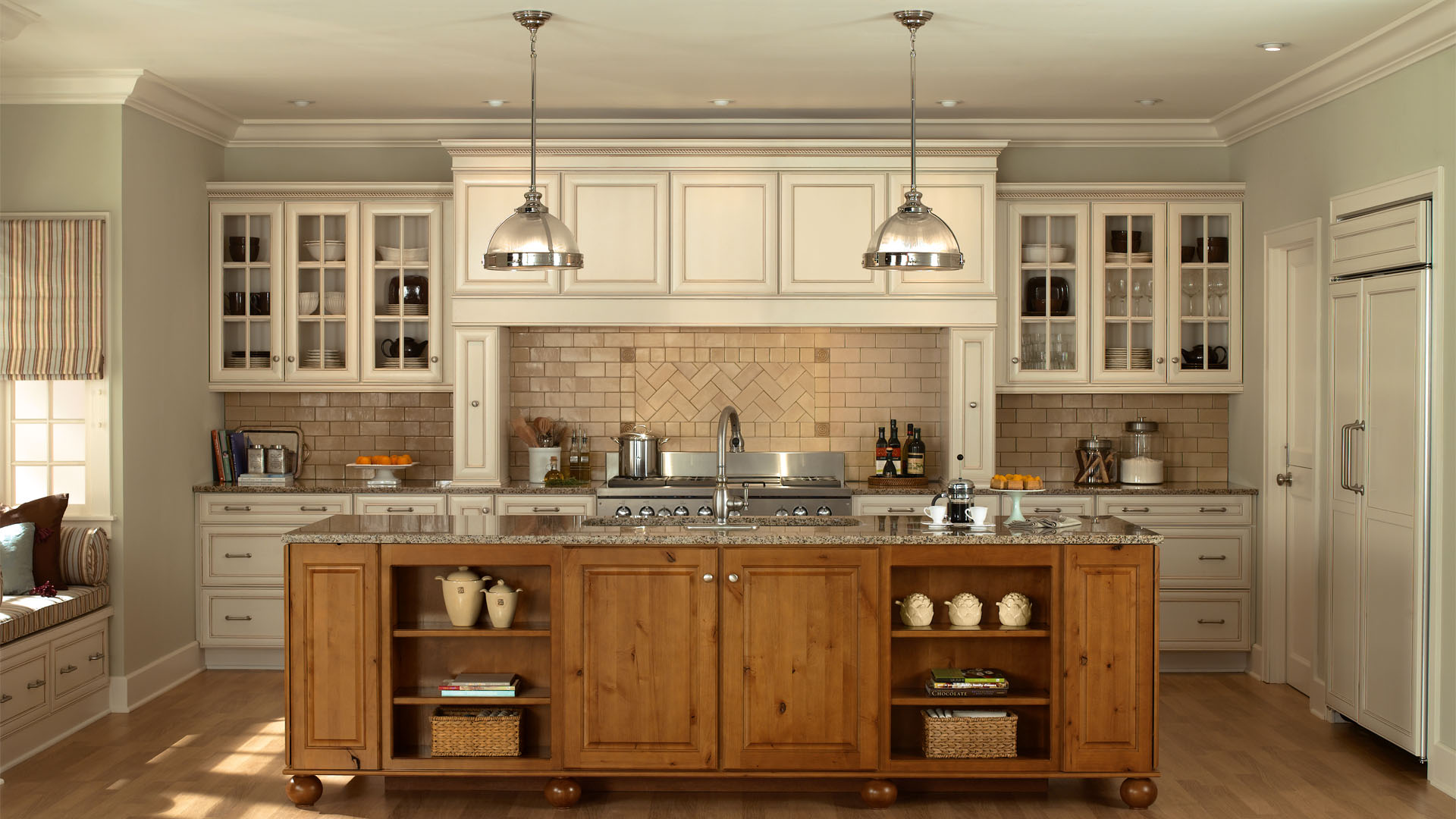 Semi-Custom Cabinets
Amazing options, customization, and a more polished look for a middle-of-the-road budget.
Quality Cabinets Tailored To Your Taste + Space
---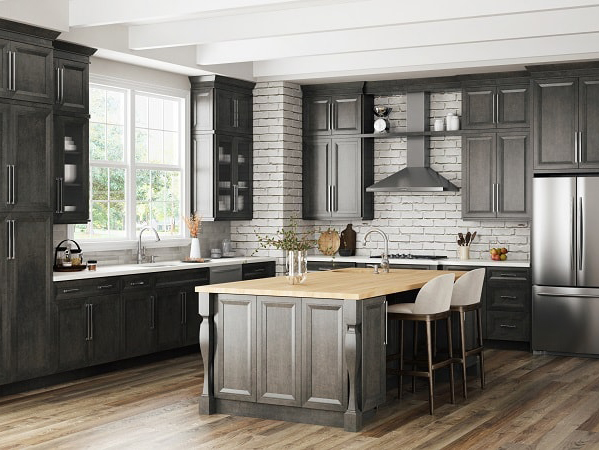 Our semi-custom cabinet lines are the perfect solution for those who want to add their own personal style to their new kitchen or bathroom cabinets. You choose your color and style, your accents and accessories, all to suit your unique taste. You'll also enjoy a wide selection of decorative features and effortless storage solutions.
We'll work with you to design a new kitchen or bath that goes beyond great looks. At Seifert Kitchen + Bath, we design to maximize space, minimize clutter, and make everyday use efficient and effortless. For years to come.
Personality + Style
---
Ornate and intricate, solid and traditional, clean and contemporary. Our semi-custom cabinet options will let your personality shine through!
Character + Color
---
Your wood selection and your choice of finish says a lot about you. So whether you have a taste for sunny beaches, mountain air, bright vistas or something completely and uniquely yours, we can help you capture your vision with brilliance.
From clean contemporary lines to charmingly knotted & storied, choose from six species of wood for the character that brings your style and color preferences into perfect harmony. Choose from more than 60 stain, glaze, and paint finish options*, or choose from an unlimited selection of custom paint colors. (*Not all finishes are available in all styles/wood species.)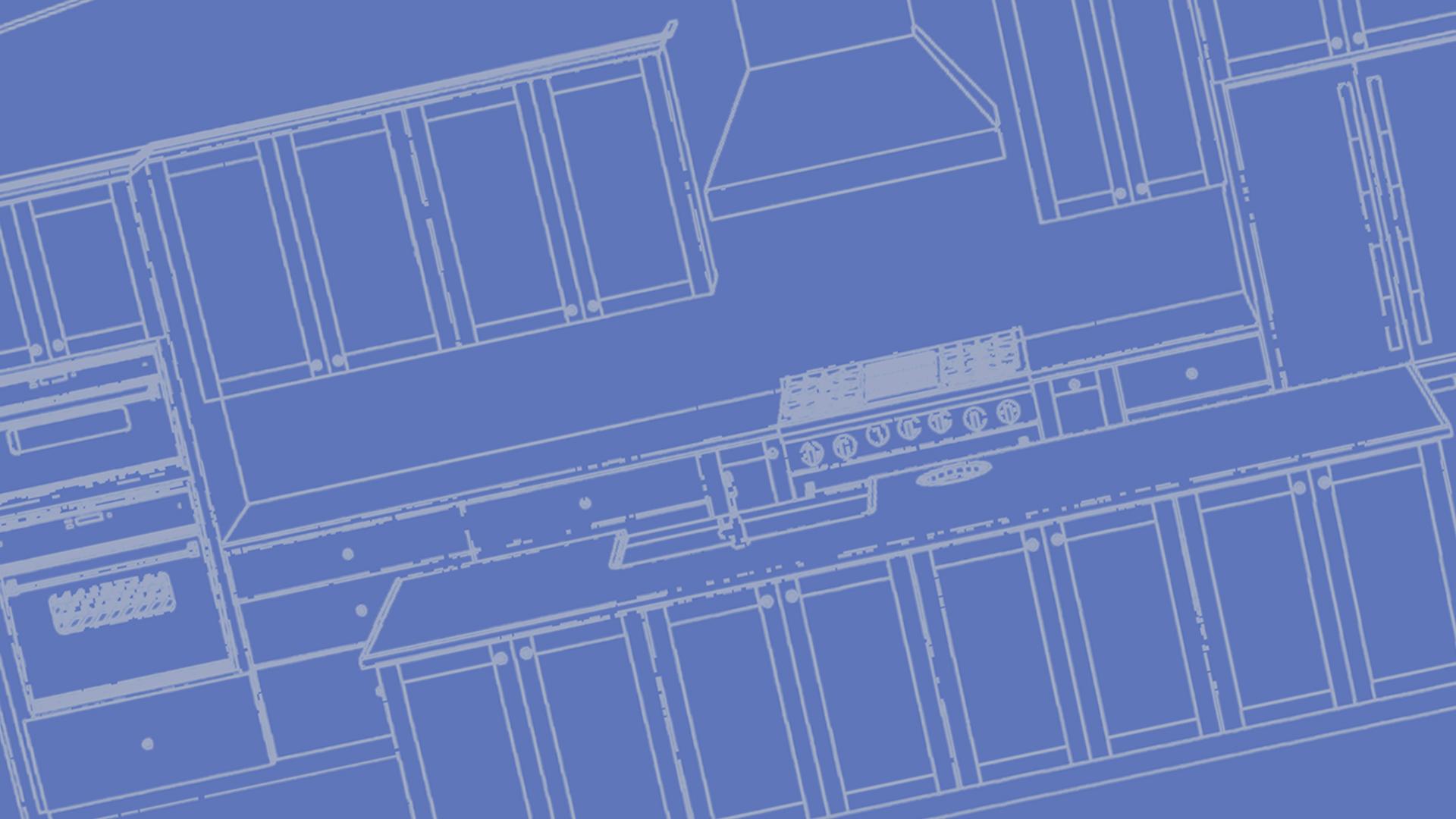 Schedule Your Design Consultation Now
---
Get started planning your dream kitchen or bathroom today. Call or message us to schedule your free design consultation. There's never any pressure or obligation; just friendly, knowledgeable service and a process that will address every aspect of your new or remodeled kitchen or bath.
Schedule your Free Design Consultation NOW…
---