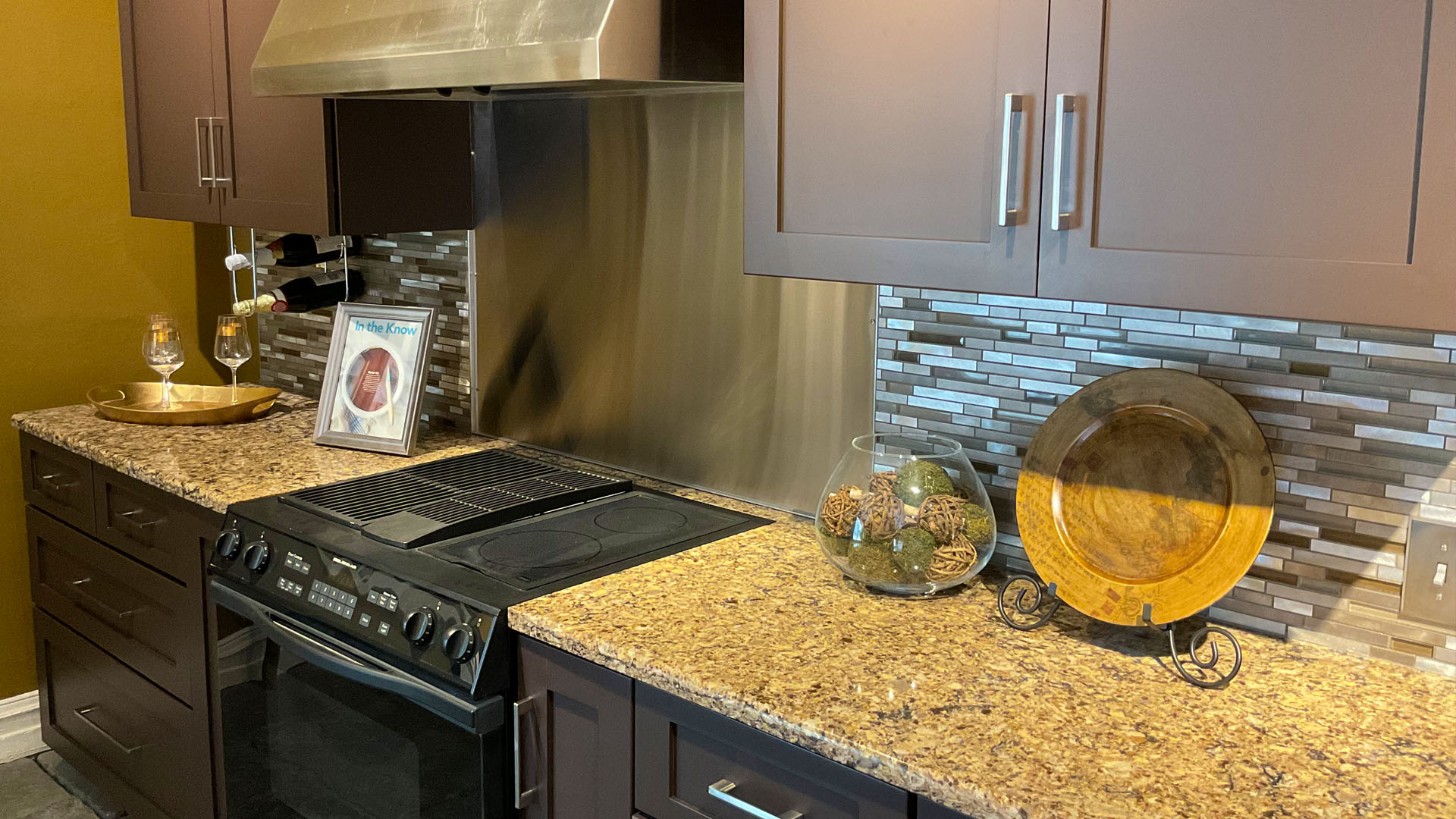 Testimonials
See what our customers have to say about Seifert Kitchen + Bath.
I want to thank you for all of your help. You made this process so easy and painless. If anyone is doing a renovation to their place, I'll definitely send them your way. Thank you.
James R
Mechanicsburg, PA
Seifert completed the cabinetry in my new-built home in 2004, in the kitchen which is open to the rest of the floor. It was a complex job: three styles of cabinetry, supporting the weight of a 150-pound apron sink, three styles of polished nickel hardware. The finishes included white lacquer as well as beautiful cherry wood, even paneling the bottom-mount refrigerator. Seifert created a pull-out spice cabinet because we had space to spare. I required full-extension heavy-duty drawer glides for many pull-out trays. I drew lots of sketches and Seifert converted my roughly-drawn scrawl into a stunning china/crystal glass-front hutch. Denise, who is no longer with us, was a treasure to work with. Always patient, very creative. She cared about me and my dreams.
Which brings me to 2023 and Fred. For the first time, I needed to have doors and drawers re-balanced, dings touched up, in short to have 19 years of use repaired. I live on the top of a mountain north of Harrisburg, and Seifert is in Dillsburg, a distance of about 19 miles. Within days of my request for help, Fred, one of the owners, arrived, fixed what needed to be done, and we decided on a few more things so I can enjoy my home another couple decades.
I cannot rate highly enough the professionalism of Seifert Kitchen + Bath, and their genuine commitment to and for their clients, even after a very long time. This fall or spring, they are going to create a tall, wide cabinet for my bathroom to house a stack washer/dryer, among other things. I could not be in better hands. You can rely on them as well. They are trustworthy.
RKS
Harrisburg, PA
Seifert Kitchen + Bath has been my cabinet supplier for numerous jobs over many years. Seifert was referred to me by another colleague in the kitchen and bath industry and I haven't looked back. They consistently produce the highest quality cabinet and installations for my projects and all at a very competitive price. Their ability to fabricate cabinets of any size has really come in handy with my challenging design plans. I have received nothing but high praise and gratitude from my customers. They have often commented on the professional attention to detail they have received. I would highly recommend Seifert for your own cabinetry needs, you won't be disappointed!
Lisa O'Brien, Interior Designer
Carlisle, PA
We found the Seifert staff to be very professional at all times during our kitchen remodel. Our kitchen space is very limited and with the expertise possessed by each staff member, we were able to make the most of our limited space. The cabinetry fits so well into our kitchen and the quality workmanship is very much appreciated. We would highly recommend the company and the staff. We love the kitchen. Thank you Seifert.
The Kirks
I just wanted to give a special thanks to John Slifka for recommending your company. He was very thorough from start to finish on this project. He made several calls to me to assure that everything was in place for both the removal of our old counter tops, to the install of the new ones. Job well done from a very satisfied customer!
Zahurak
It's hard to believe that so much time has passed. Oct 21, 2015 demo started on my kitchen. People have said after 2 years things would start to deteriorate. They also said I would find things I wish I would have done different. I can honestly say neither of those have happened. I am as much in love with my kitchen as I was when the project was completed. And I haven't found one thing I would have done different. It was a big jump for me but I am so glad I did it. Seifert's cabinets are beautiful! And you were a great project manager. Flook and Dauphin Tile were also part of my remodel and everything was dovetailed smoothly. I know sometimes it wasn't easy but you always made it seem that way.
Carol Zellers